G2 Achieves Record Growth in 2021
January 13, 2022
Every year, it's essential to look back on what you've accomplished, to take stock of your journey and plot your path forward. In 2021, G2's acceleration shifted into hyperdrive, cementing our position as the world's largest and most trusted software marketplace.
How'd it happen? We closed the year with 1.5M+ buyer reviews, alongside a 50% year-over-year increase in unique visitors. In 2021 alone, 100% of Fortune 500 businesses used G2 to discover new software.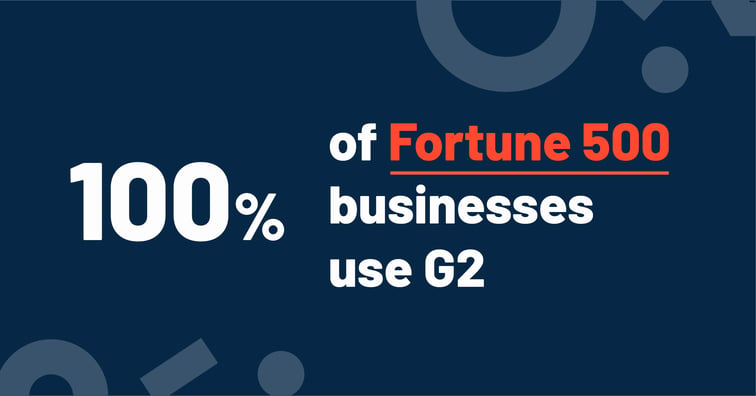 We added over 1,000 customers, marking more than a 150% year-over-year growth rate. Today, G2 has partnerships with 2,700+ leading tech companies including Salesforce, Hubspot, Zoom, Adobe, and more.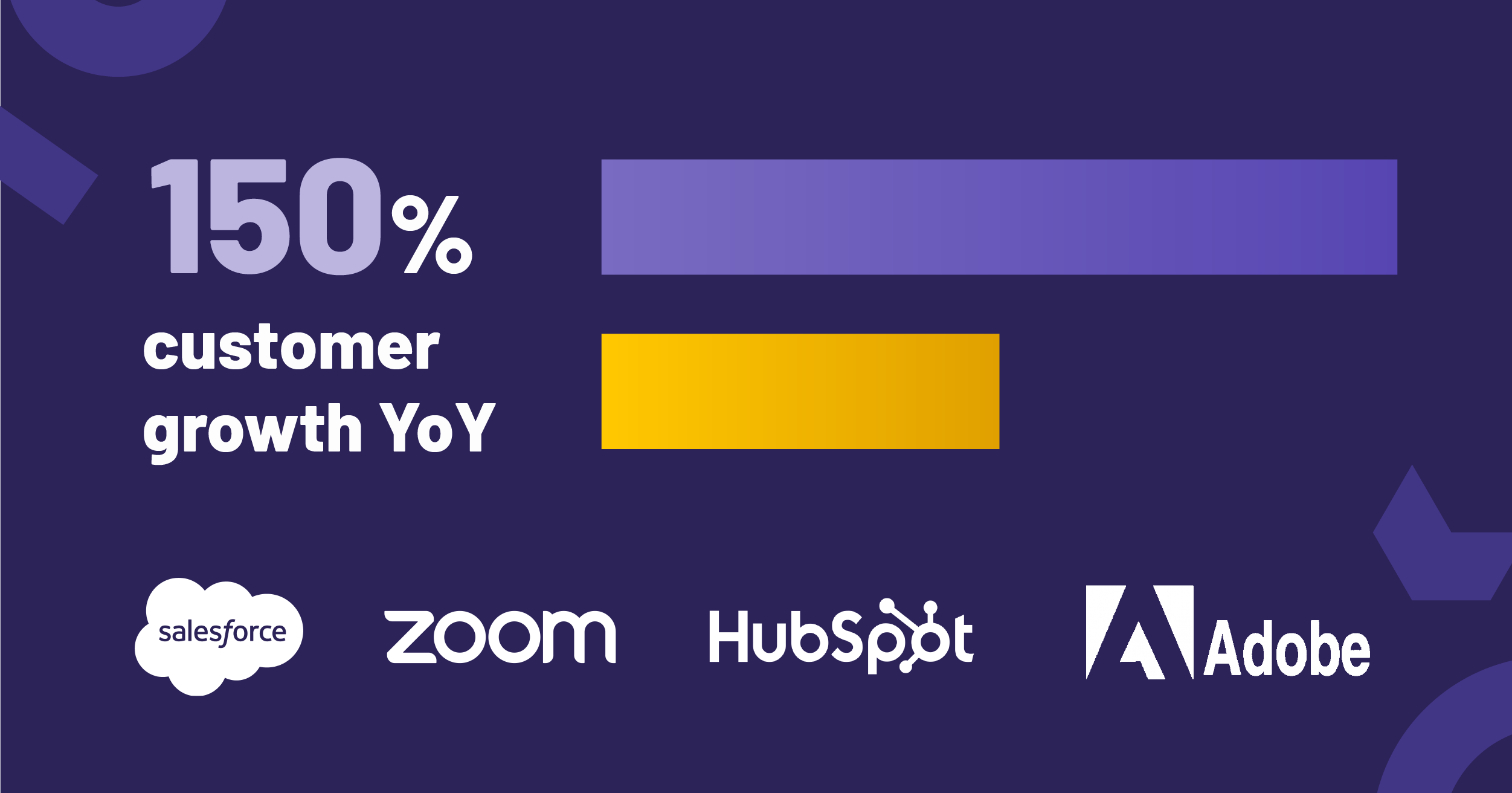 Meeting Evolution with Innovation
G2 has always met evolution with innovation and change with leadership. After our $157M Series D funding round, we doubled down on investing in both our products and talent.
As software buyer behavior continues transforming, so do we. For buyers, decisions are made faster, peer review sites more relied upon, and the entire purchasing process resembles the B2C realm more than it ever has.
Investing in Our Products
To best help our customers adapt to a changing market, we expanded our G2 Buyer Intent offerings, adding four new account-based marketing (ABM) integrations to our existing integration stack.
G2's industry-leading ABM integration suite now includes LinkedIn Matched Audiences, Terminus, Metadata, Demandbase, 6sense, RollWorks, and Triblio. With G2's Buyer Intent integrations, software sellers can automatically engage in-market accounts, closing the gap in identifying high-converting prospects, facilitating targeted messaging, and optimizing ad spend.
But we didn't stop there. We also launched G2 Investor Solutions, a product that empowers investors and consulting firms to make more confident decisions. Using G2's proprietary, real-time buyer behavior data, investors can interpret the SaaS industry armed with the market's most accurate software trends.  And we continued to innovate and improve our SaaS management product, G2 Track, launching a new website and cementing a partnership with Vendr.
Creating a Dream Team
In a year of hypersmart growth, people remained the most important ingredient to our success. In 2021, G2 bolstered our leadership team, welcoming Amanda Malko as Chief Marketing Officer and Priti Patel as Chief People Officer.
Throughout almost every one of G2's departments, we added to our already exceptional global team. We've hired 220+ new G2ers, bringing our talent base to over 500 employees, and we continue to seek diverse talent around the world.
More Milestones to Come
It's been a remarkable year at G2. I'm thrilled that 60M+ software buyers and sellers have chosen us to discover, review, and manage the technology that businesses use today.
Becoming the definitive online destination for software didn't happen overnight. It took dedication to helping businesses reach their potential. And no matter the year, we will continue to keep trust at the core of our mission.
What does 2022 have in store for G2? With our current momentum, the possibilities are endless.
G2 is hiring! Learn more about career opportunities here.