G2 Unveils the 2022 Best Software Award Winners
February 8, 2022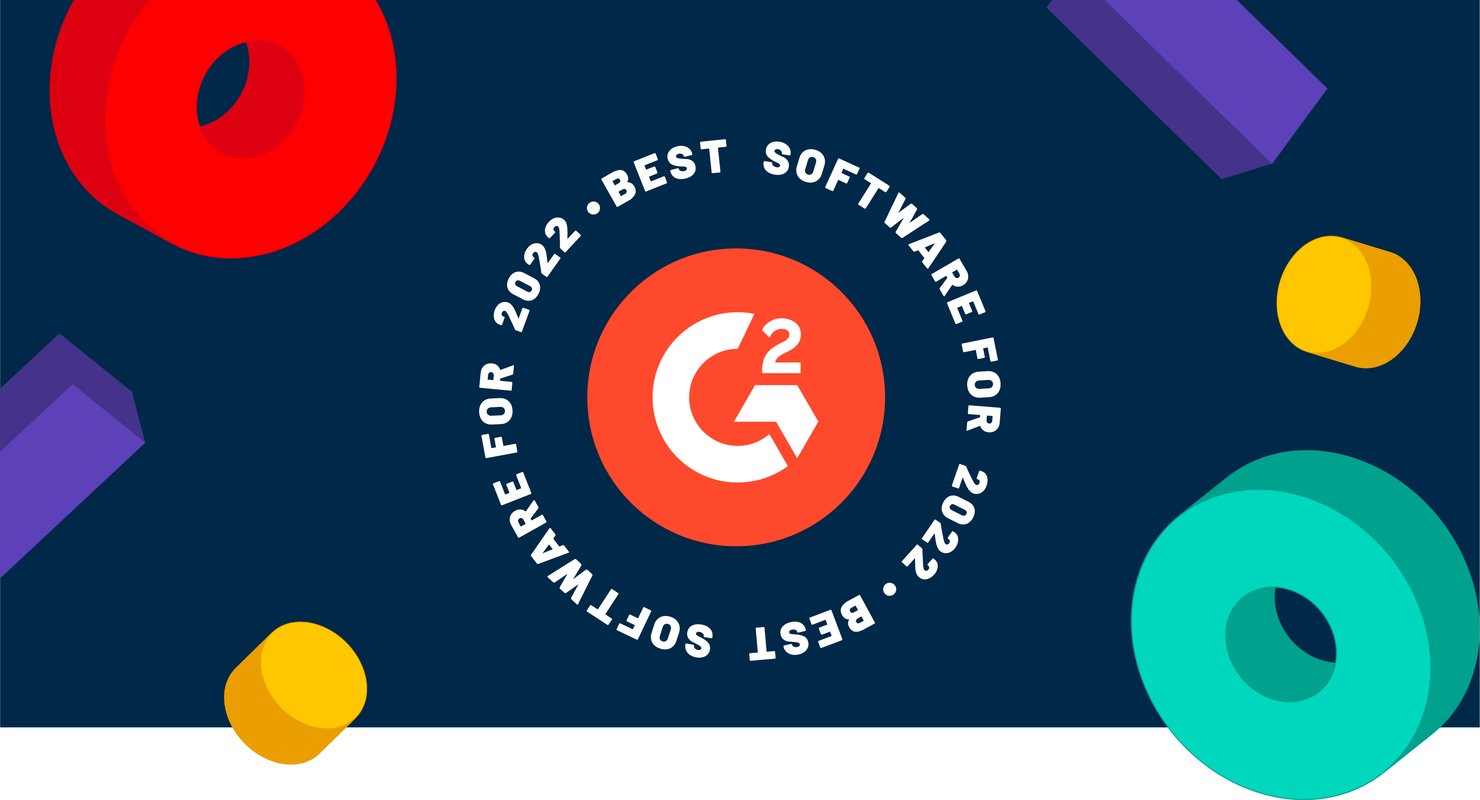 The moment we've all been waiting for has arrived. Today, we're excited to announce G2's 2022 Best Software Awards! Now in its sixth year, these annual rankings have become the B2B software industry's version of the Academy Awards – showcasing market leaders and disruptors, while reflecting the latest and most pressing priorities among software buyers today.
Based on authentic, timely reviews from real users, G2's Best Software Awards rank the world's best software companies and products – including lists for the top 100 Best Software Products and top 100 Global Software Sellers (companies offering multiple products). We also spotlight various segments of software based on company size, audience, and category. Over 600 different companies are featured this year across 26 different categories! 
Drumroll please…2022 Best Software Award winners!
Congratulations are in order for the software companies and products named to G2's 2022 Best Software Awards. You can check out the full lists here, but we're spotlighting some of the notable top winners: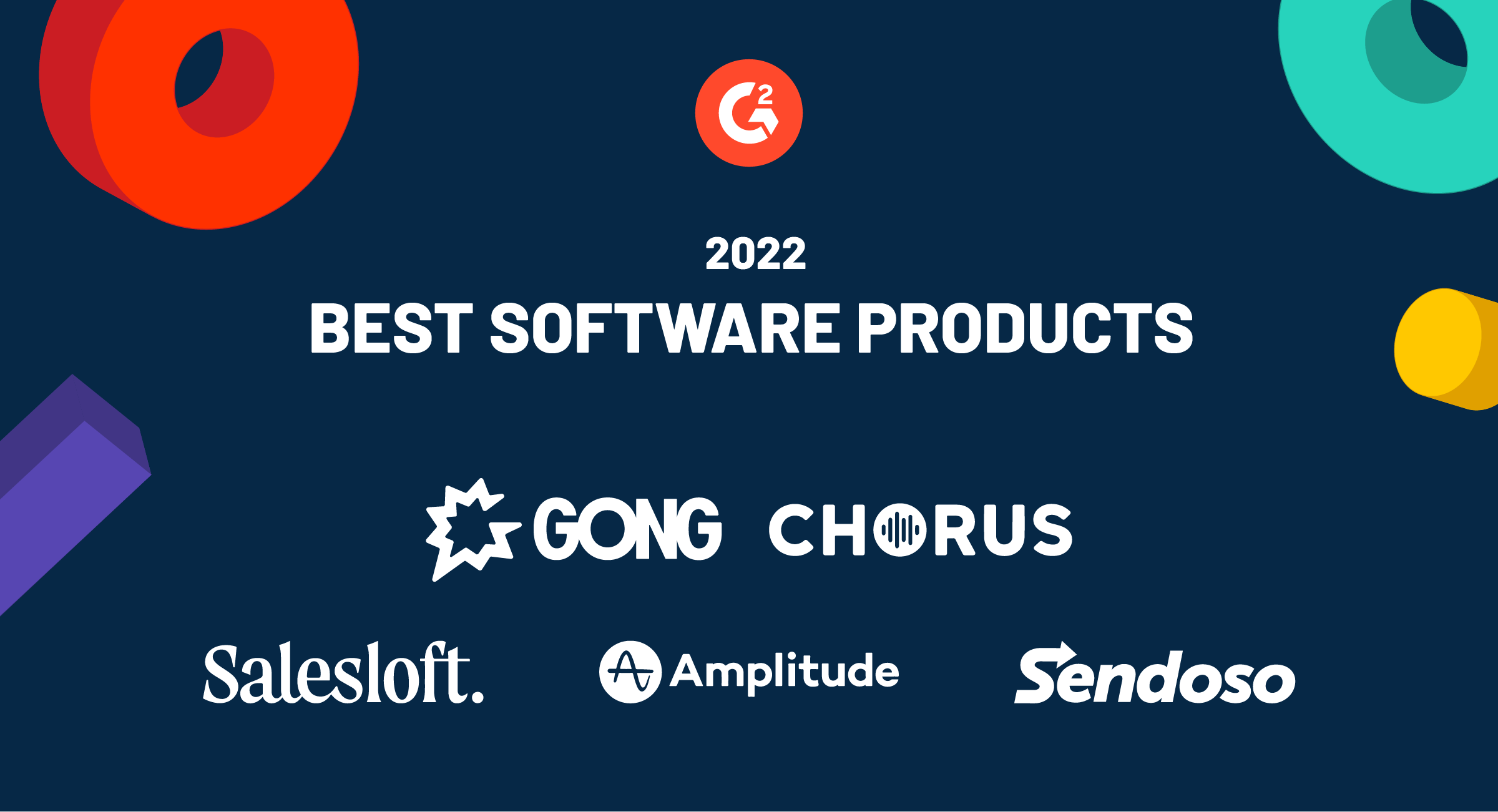 Top 5 Best Software Products:
Top 5 Global Sellers: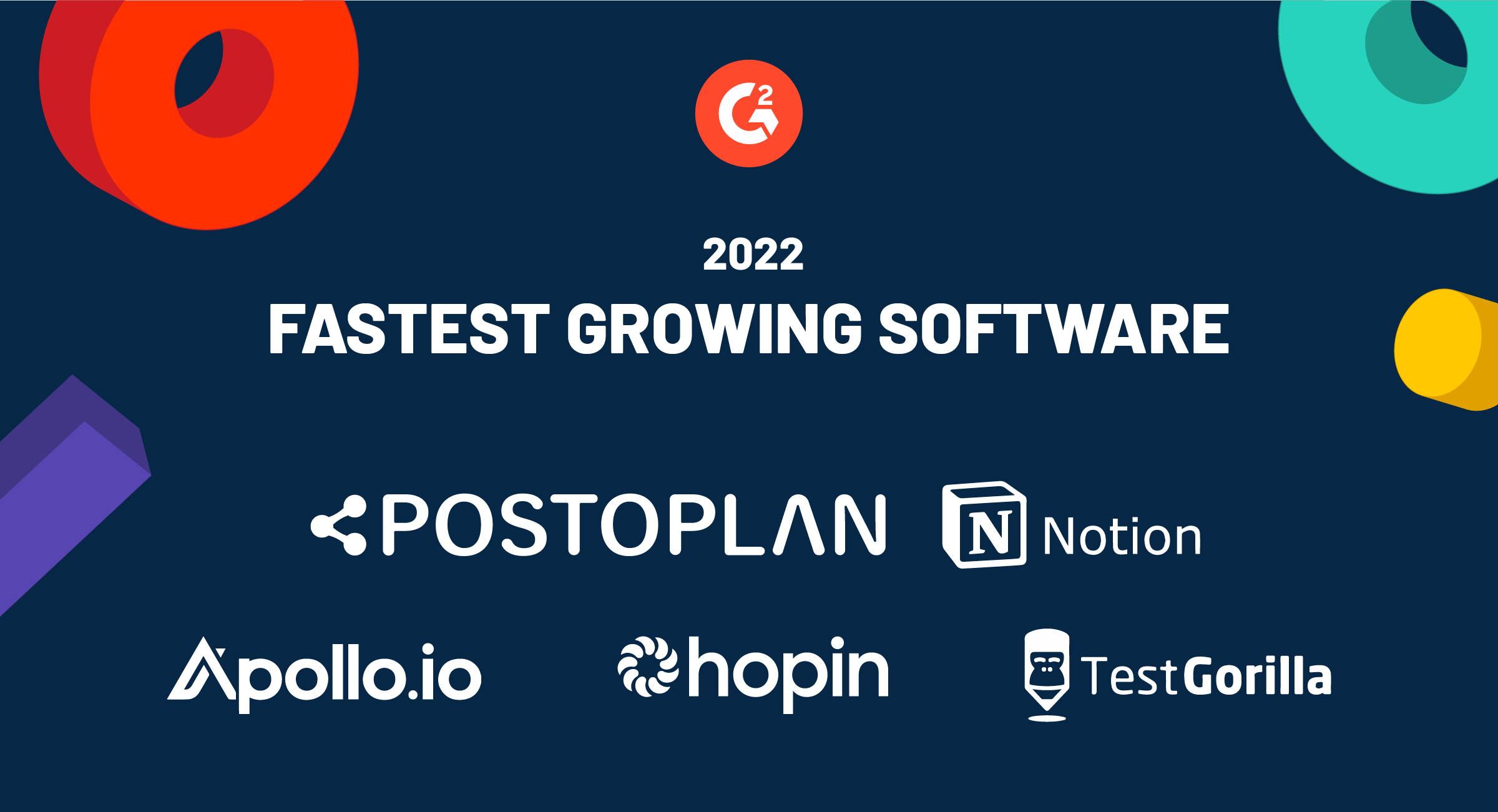 Top 5 Fastest Growing Software:
As you peruse the rankings, some names will start looking familiar – especially the following companies whose products appear on 10 or more of our 2022 lists (wow!): Zoho, Microsoft, HubSpot, Google, and  ZoomInfo.
So, what makes a 'Best' software company or product?
We promise, there is a method (and an algorithm) to the madness. The top 100 software sellers are ranked based on a combination of their G2 Satisfaction and Market Presence scores. The top 100 products are ranked based on reviews across all categories they are a part of. To be included in one of G2's Best Software lists, a seller or product must receive at least 50 approved and published reviews during the 2021 calendar year – with scores reflecting only data from reviews submitted during this evaluation period.
At the end of the day, it comes down to trust. Our online marketplace boasts 100,000+ software and services companies in 2,000+ categories and over 1.5 million trusted user reviews. With our annual Best Software Awards, we aim to guide buyers on their purchasing decisions, knowing they can trust in the credibility and objectivity of our scoring algorithms. Couple real user feedback with impressive market presence, and you've got a real contender for appearing on a Best Software list.
Charting B2B software #trends
Beyond ranking the best of the best software, these annual lists also underscore broader market trends – rooted in user attitudes, behaviors, and preferences. This is one reason why we introduced several new lists this year, highlighting categories seeing an uptick in interest that speak to shifting business needs.
In addition to new persona-based lists like "best software for marketing professionals," G2 has also spotlighted the following new category lists this year:
CAD & PLM Products
Collaboration & Productivity Products
Commerce Products
Content Management Products
Design Products
Development Products
IT Infrastructure Products
Office Products
Security Products
Speaking of trends, it's also worth noting that the top three fastest growing products this year all live in the marketing and/or sales categories. In comparison, last year, these spots were assumed  by software in the collaboration, project management, and employee recognition spaces. This trend holds true when we look at the SMB, mid-market, and enterprise categories for 2022 too –  as sales and customer service solutions top the first two slots across all three company categories.
The fastest-growing products also signal a broader shift in company priorities this year. During the height of remote and hybrid working, businesses invested in new ways of working so that their employees would be efficient and happy in this new environment. With that investment already underway, organizations shifted their focus over the past year – with a renewed emphasis on software to drive sales and satisfy customers.
Whether you're on this year's list, looking to make it next year, want to learn more about software to guide your purchasing decisions, or maybe you're just curious…you can read more about our 2022 Best Software Awards in our FAQ here.
Amanda Malko is the CMO of G2. She has nearly two decades of experience leading marketing for B2B SaaS businesses. Before G2, she led the partner program at Mailchimp (acquired by Intuit), helped build the digital marketing agency 360i (acquired by Dentsu), and served as a CMO advisor to several VC-backed SaaS companies.