Introducing Amanda Malko: G2's New CMO
April 8, 2021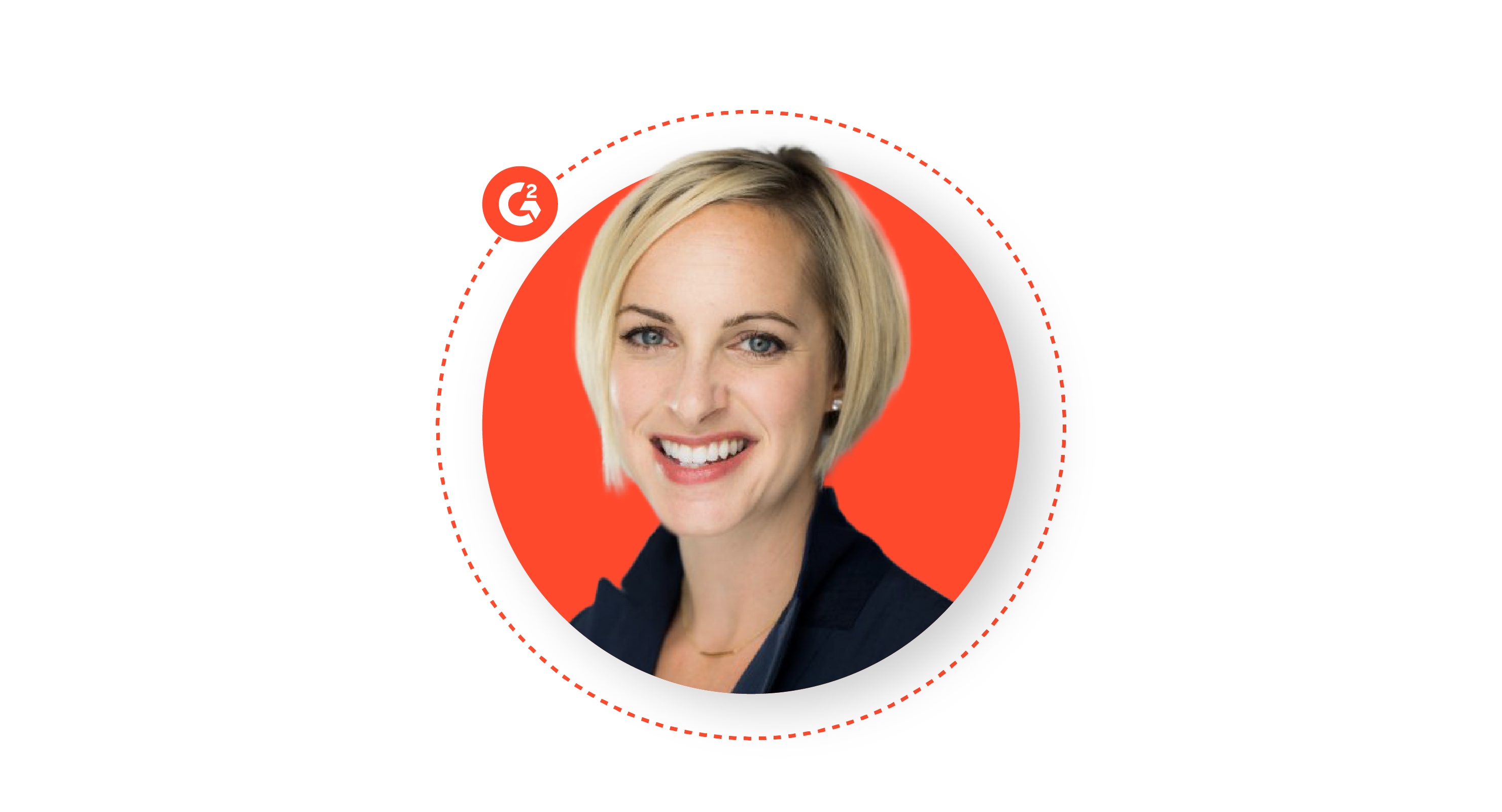 After a record-setting year, G2 is poised for more growth in 2021.
G2 has quickly become the largest, most trusted destination for software–with more traffic than all other software reviews sites combined.1 Today, more than 5 million software buyers each month trust G2, making G2.com one of the Top 1000 web destinations in the U.S.2 Additionally, 2,000 companies rely on G2 to build their reputation, manage their software spend, and grow their business — including Salesforce, Hubspot, Zoom, Lyft, and more.
Building on this momentum, I'm thrilled to announce that award-winning marketing executive Amanda Malko has joined G2 as Chief Marketing Officer.
Amanda joins us from Mailchimp where she led their partner program and marketplace business. Her wealth of experience in both Fortune 500 brands and fast-growing technology companies will help us further accelerate G2's growth. Prior to Mailchimp, she served in executive leadership roles at several high-growth SaaS companies and helped build the digital agency 360i, named one of the most influential marketing firms of the 21st century by AdAge and Forbes.
Amanda's arrival comes on the heels of several key executive hires in 2020, including our Chief Revenue Officer Mike Weir from LinkedIn, and Chief Product Officer Sara Rossio from PowerReviews.
The COVID-19 pandemic has only accelerated digital transformation and related software spend, making G2's mission more timely and critical than ever. Marketers are increasingly spending more on software than advertising or agency services. With Amanda's leadership and our world-class Revenue, Marketing, and Product teams, I'm confident we can take G2 to even higher PEAKs and further our purpose as "the place for software."
1 Data from SEMrush https://www.semrush.com/
2 Rankings from Alexa, An Amazon.com Company https://www.alexa.com/topsites